A few more hogs
I got another invitation from Thre' and Ale' to come to south Louisiana to do a little , or should i say a lot of more hog hunting. I had such a good time last time i couldn't resist. So off I went. Saturday morning we kicked out the dogs we were using a mixed pack of cur dogs and running on the ground Dogos for catch dogs. We " RAN " hogs all day long. Every spot we went we got on hogs but they were russisan hogs and ran like Deer. We would jump hogs , track dogs regroup and do it all over again. All day Saturday. The only thing we caught Saturday was a snake that Ale' caught.
Sunday we had a different plan. We thought we would try using a little more dog power and gang up on them. So we turned out 6 Curs and 2 running on the ground Dogos. We got to were the hogs were and just as our luck would have it. THERE WERE TO MANY HOGS. I thought I would NEVER say that. LOL Anyway dogs split and went every direction. All the dogswere on different hogs and all were running like deer again. After about 2 hours of tracking dogs and getting them all back. It was getting close to time to leave so we came up with another plan. We decided to do it Sweden style. 2 of the guys that were there had there rifles with them and they went to the back of the property and we turned loose at the front of the property and mad a run towards them. We struck hogs and just a min ute latter we heard the shooting. when we got to them they had 7 hog down. We could only bring out 5 of them so we loaded them up and went back to the camp and cleaned hogs and put some pork in the freezer. Like the old saying goes. " Theres more than one way to skin a cat " Even though we didnt get the dogos in on a catch we still had a ton of fun and ut 5 hogs in the freezer. Thanks Thre' and Ale' for having me as a guest. Also i would like to thank the property owner for alowing me to hunt with him Thre maybe you can pass that on to him for me.
The snake that Ale' caught.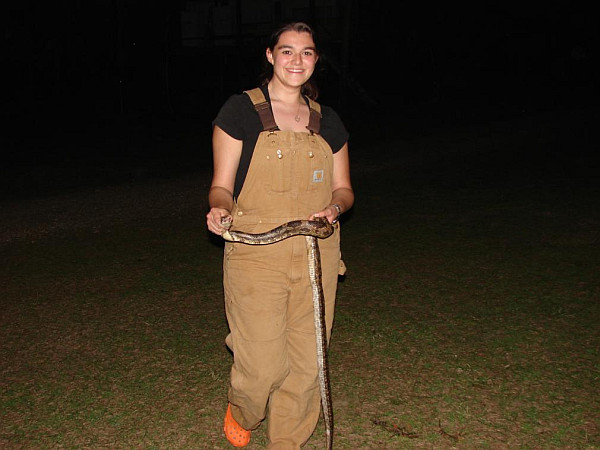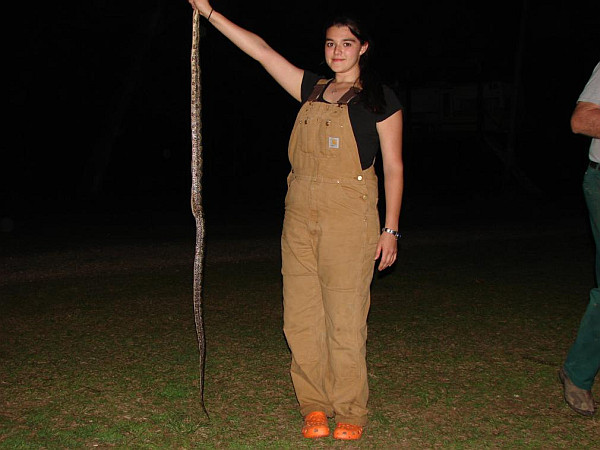 The load of pork on the 4 wheeler. A little over 1000 lbs as we were ridding out.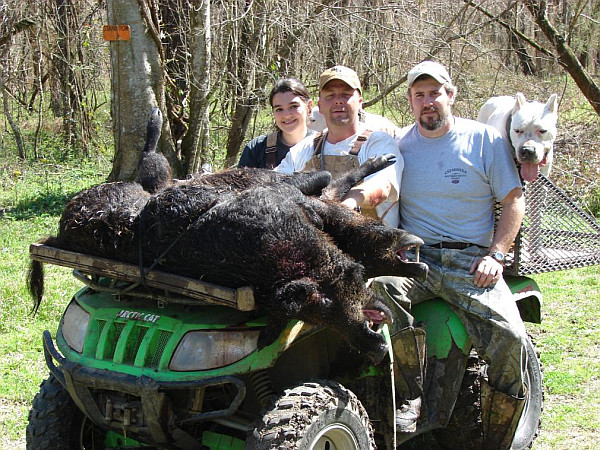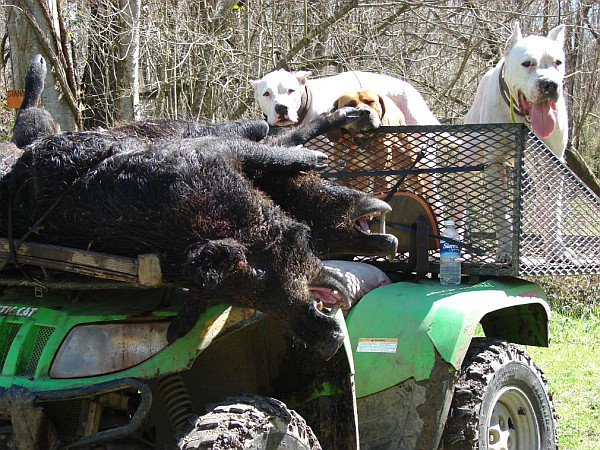 The line up of the ones we brought out.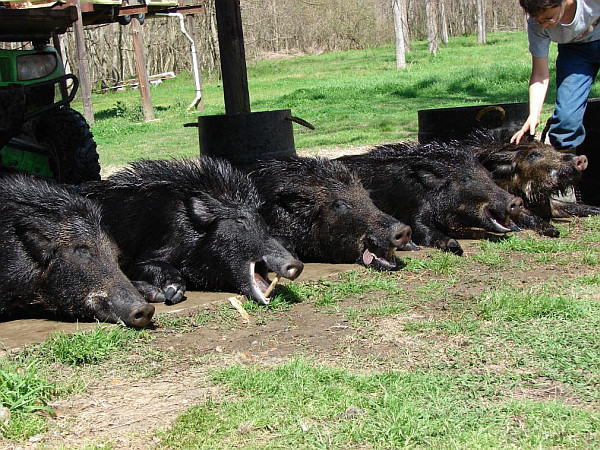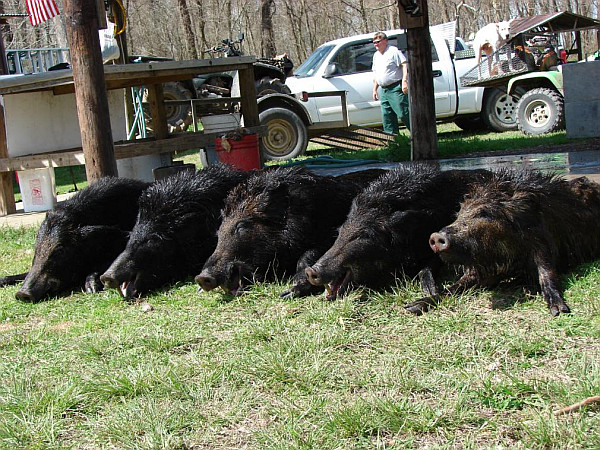 Group picture.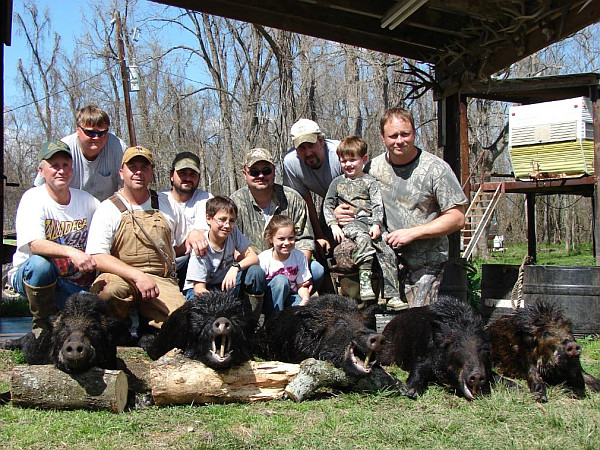 Thre' had to make Ale' get in the picture . She didnt have on her make up and didnt want to be in it. LOL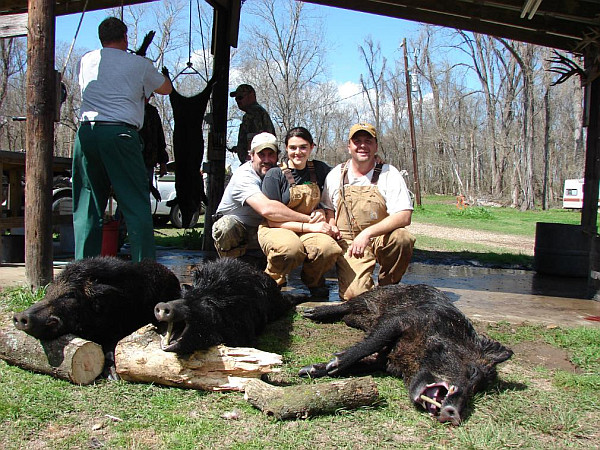 The teeth on one of the boars.