Family Hunt 12-04-10
I went hunting last night and My oldest son Daniel and ALL of my nephews got to go with me. My youngest son Dillion didnt get to go because he had to work. I really wish he could have went with us but work comes first. Anyway we startedhunting down wind and hunted for a couple hours and didn't get on anything. Just as we broke out into the open field we saw a hog run in front of us. So I dropped the dogs and in just a few minutes boots had him bayed in the CRP tie vines . I turned My dogo De'Angelo loose to him from 200 yards and just before he got to the bay ( according to the Garmin ) the hog broke. Crap, now my dogo is running with the curs in his full vest and cut gear thru this thick tie vines . De'Angelo was showing to be with the curs the in hot pursit. After about 30 minutes we heard the start baying again and looked at the garmin and it showed all of them to be bayed . So we headed to em on the wheelers and drove to about 30 yards. When we stopped i told my son and nephews " get to em boys " and they all was tripping and pushing over one another trying to be the first one there. I done kinda like that old bull and just walked over to the catch. LOL . After a few quick action shots I let my Nephew Ryan stick his first hog. DeAngelo was gassed pretty good after running in those vines with all of his cut gear on. So i gave him some water and loaded all the dogs up. We then took a few pictures and started hunting again. Jumped two more times but wasnt able to get them stopped.

De'Angelo about to be loaded up .



All them Garrett Boys about to go hunting. Left to right Randel, Curtis, Jamie, Me, Daniel, and Ryan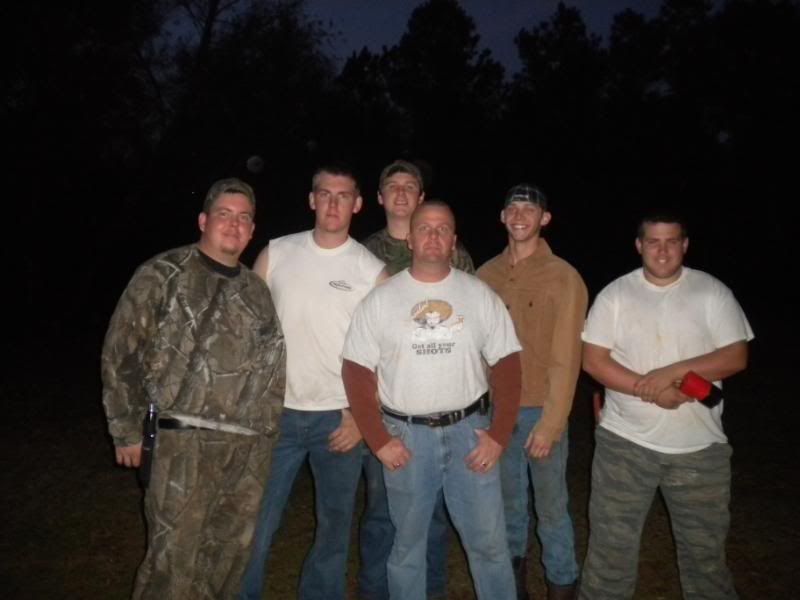 Action Shot



De'Angelo taking a drink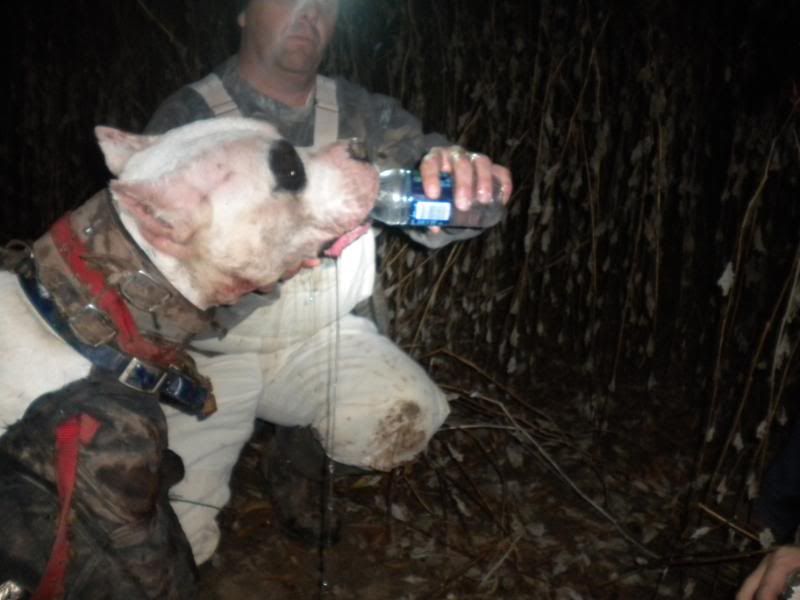 Group Shot of just some good ol boys and a few sorry dogs



My nephew Ryan and his first stick , with Boots