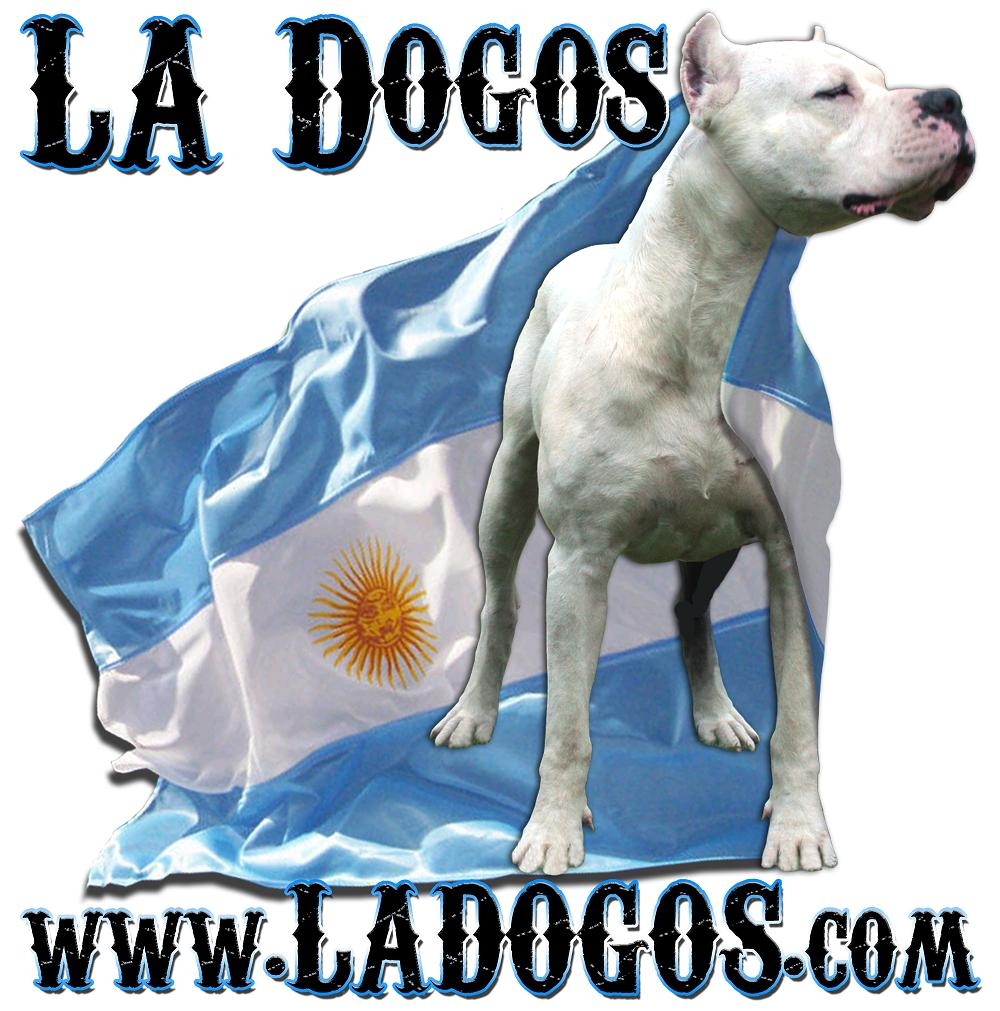 Not all Fun and Games 03-01-09 Hunt
Got and invite to hunt a new place and the property owner had some guys that wanted to see a hog hunt. Well I took 4 curs, Sadie, Uno, Boots, and Lilly. And 2 Dogos PPC Ziggy "Daisy" and PPC De'Angelo. Got there at about 9 and started hunting . We hunted for about 30 minutes and i hear Boots start barking. In short order he was joined by the other three curs. We could hear a fight and the water splashing. They crossed a big beaver pond. We went around the pond and I cut the dogos loose at around 150 yards out and they went in like 2 bullets. we went running in behind them and when we get there it was a Big Bad A$$ Boar. De'Angelo had one ear and Daisy had the other. I run in and leg it and told the guys for one of them to come in and stick it. It was a slight hesitation, none of them had ever been hog hunting before LOL, and then one of the guy comes in and sticks it. I saw De'Angelo was bleeding pretty bad between the cut collar and his ear. My son Dillion got him off and another guy got Daisy off. I was looking De'Angelo over and was trying to get him out of the woods when one of the guys tells me he just saw Uno a few yards over with his guts dragging the ground. Before i could get to him My other son Daniel seen him and grabbed him up and ran back to the truck with him. I look over and Sadie was limping on her front leg and Boots was bleeding pretty bad from his neck also. Lilly was cut on her ear and hind leg. We loaded all the dogs up and hauled A$$ to the vet, who was not in because they dont work on sundays. Luckily this group of guys knew the vet personally and he came in for us.
He had to clean Uno up and stuff his guts back in and sew him up. Tanked him up on Antibiotics and IV fluids .
He got the bleeding to stop on De'Angelo and tanked him up on Antibotics.
Sadie is cut under her front right shoulder pretty bad but left it open so it can drain.
Boots is cut on his neck in 2 places and one on his back . Had to use stop bleed on him to get the bleeding stopped.
Lilly is cut on her ear and on her back leg but will be ok.
It was one hell of a bad situation for a little while. All my dogs are now on the injured reserve list . it will be a couple of weeks before i can get them back in the woods. If Uno makes it will probably be a month before he can get back in the woods.
A Few pictures